For specialists and film / TV companies Thomas Cribb can provide a choice of speciality carriages, fully restored, historically authentic and in perfect working order. This imcludes carriages, exercise and flat bed carts, hearses and biers. A selection is shown below,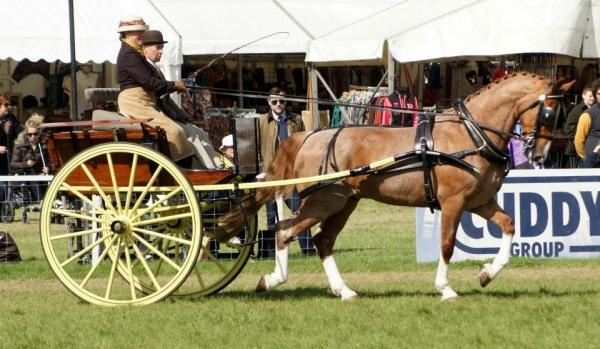 Exercise Carts
The rounded body (Meadowbrook) style exercise cart (shown above) in maroon and black has an open rear section. With 471/2 inch warner wheels, this carriage suits horses 15 hands and over. We can also provide a sturdy 4 wheeled  working carriage in blue and black. Used for training this is suitable for a full size single or working pair.
Funeral Hearses & Biers
Examples include a very rare example of a two wheeled hearse built by Ellis Davies of LLandrillo and less flamboyant than the larger hearses with an understated and modest elegance. The interior features dark cloth upholstery and brass rails with fleur de lys ends plus lovely decorative details including fluted uprights, leaf curbed corners and cross and retook motifs. The front seat has interesting gothic type motifs inserted.
Our selection of simple biers, traditionally used to carry coffins are perfect for today's 'green' funerals. Our biers have also occasionally been used also as centres of displays by some of our promotional clients as the flat surface and simple construction make an intriguing display platform.
A simple bier.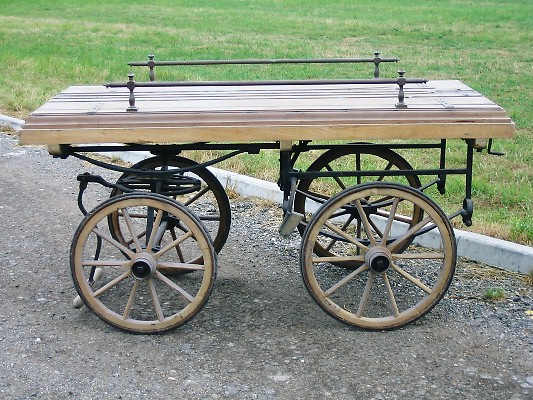 A private Brougham built in 1908 by Brewsters of New York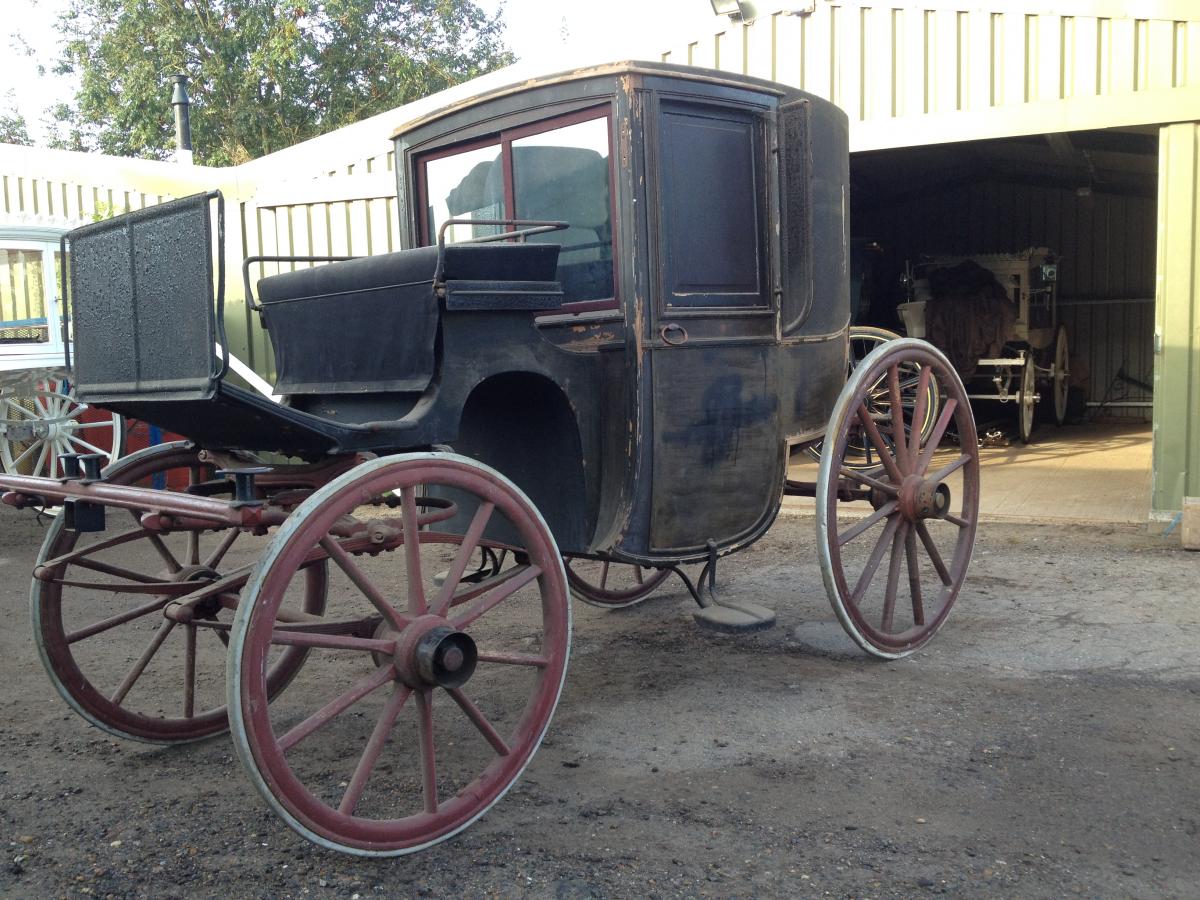 An unusual single Welsh hearse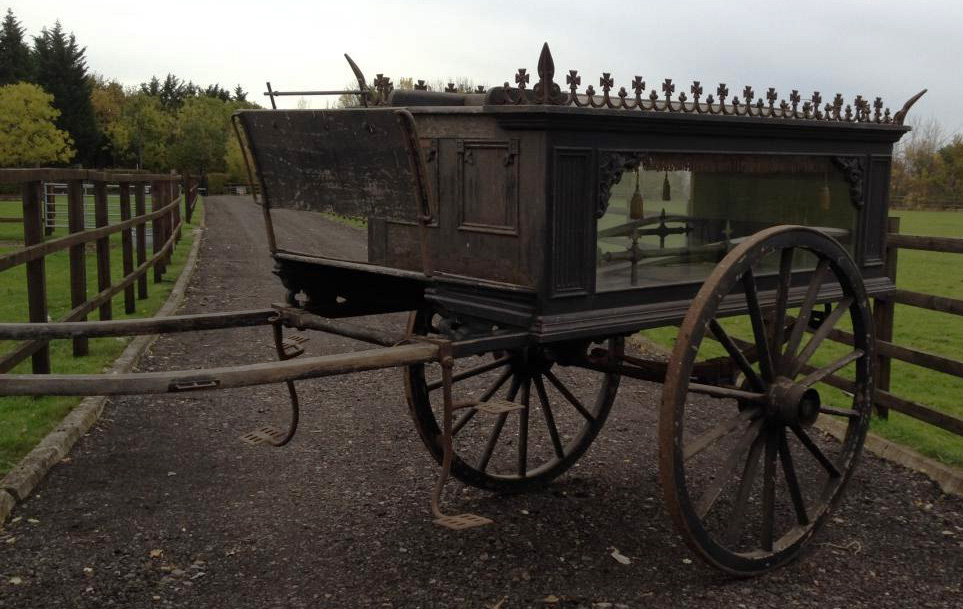 A railway coffin bier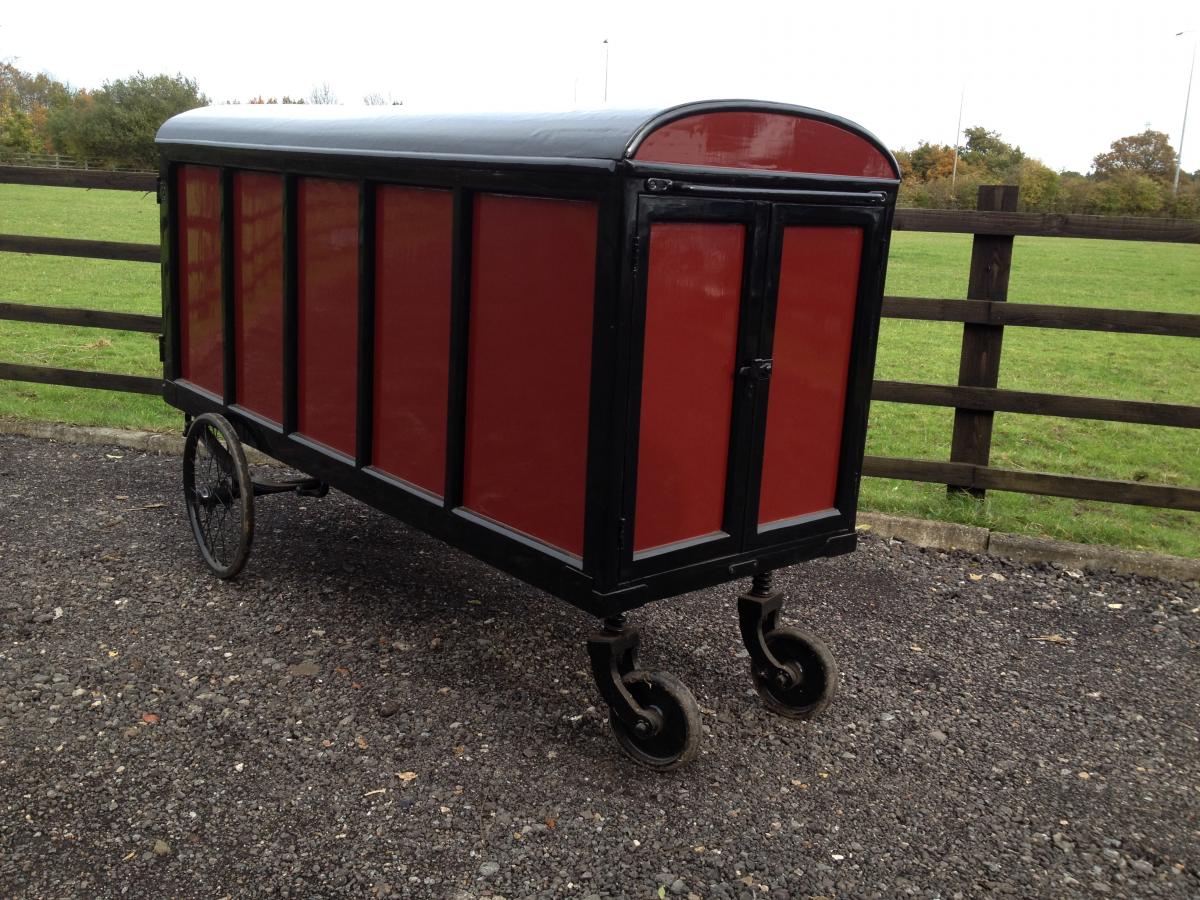 A flat bed cart, suitable for  a variety of uses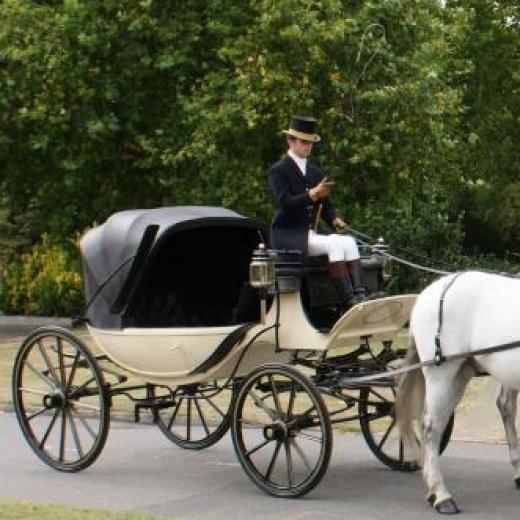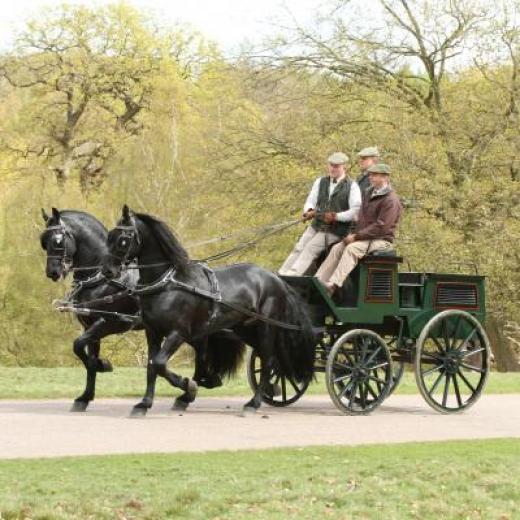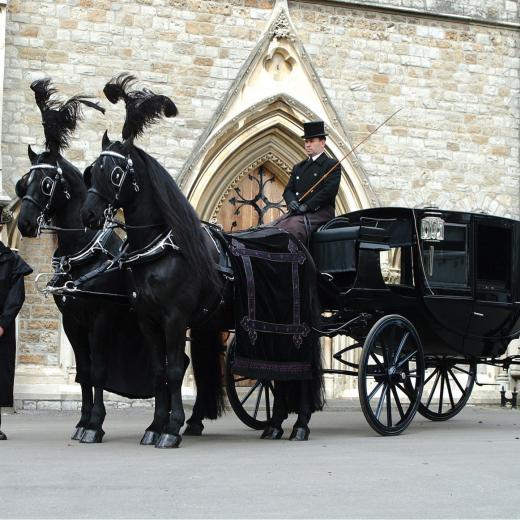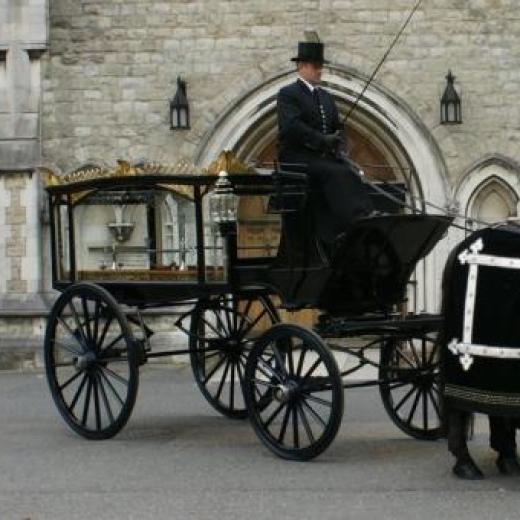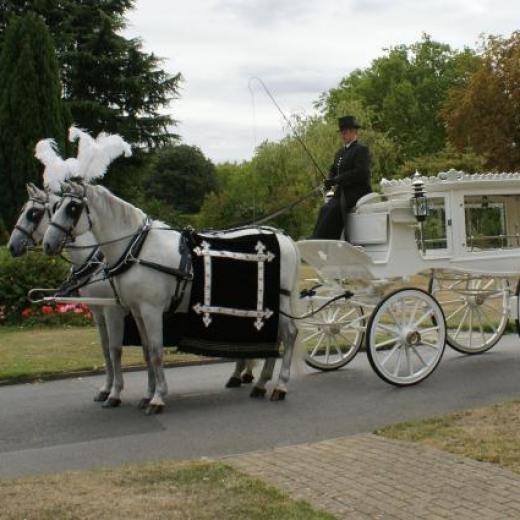 Thoroughbred
Over a century of fine breeding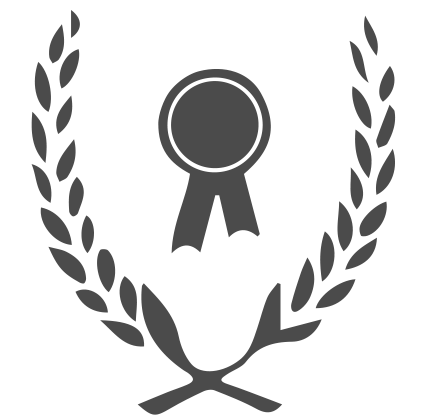 Award Winning
A continuing history of success in competitive carriage driving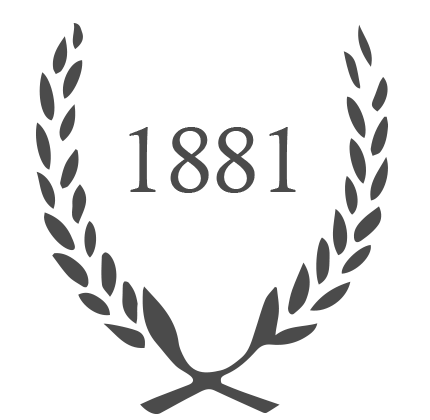 Heritage
A family business established for over 130 years