White Marston Hearse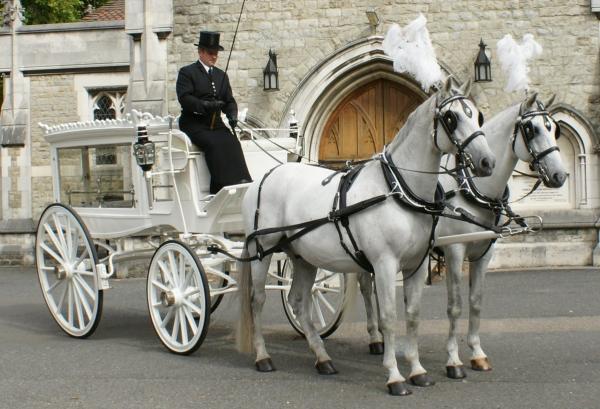 Built by John Marston of Birmingham circa 1900 this elegant hearse is distinguished by its white colour.
| | |
| --- | --- |
| Upholstery: | White and black vinyl. |
| Colour: | White with light blue lining. |
| Decorative Details: | Etched glass to all sides with leaf and floral decorations. |
| Interior Details: | Wood lined interior upholstered in light blue cloth with gold and blue cords and tassels. |
| Technical: | A canoe shaped body on elliptic springs and 56" and 39" 14 and 12 spoke English pattern wheels on rubber tires. Team pole and handbrake. |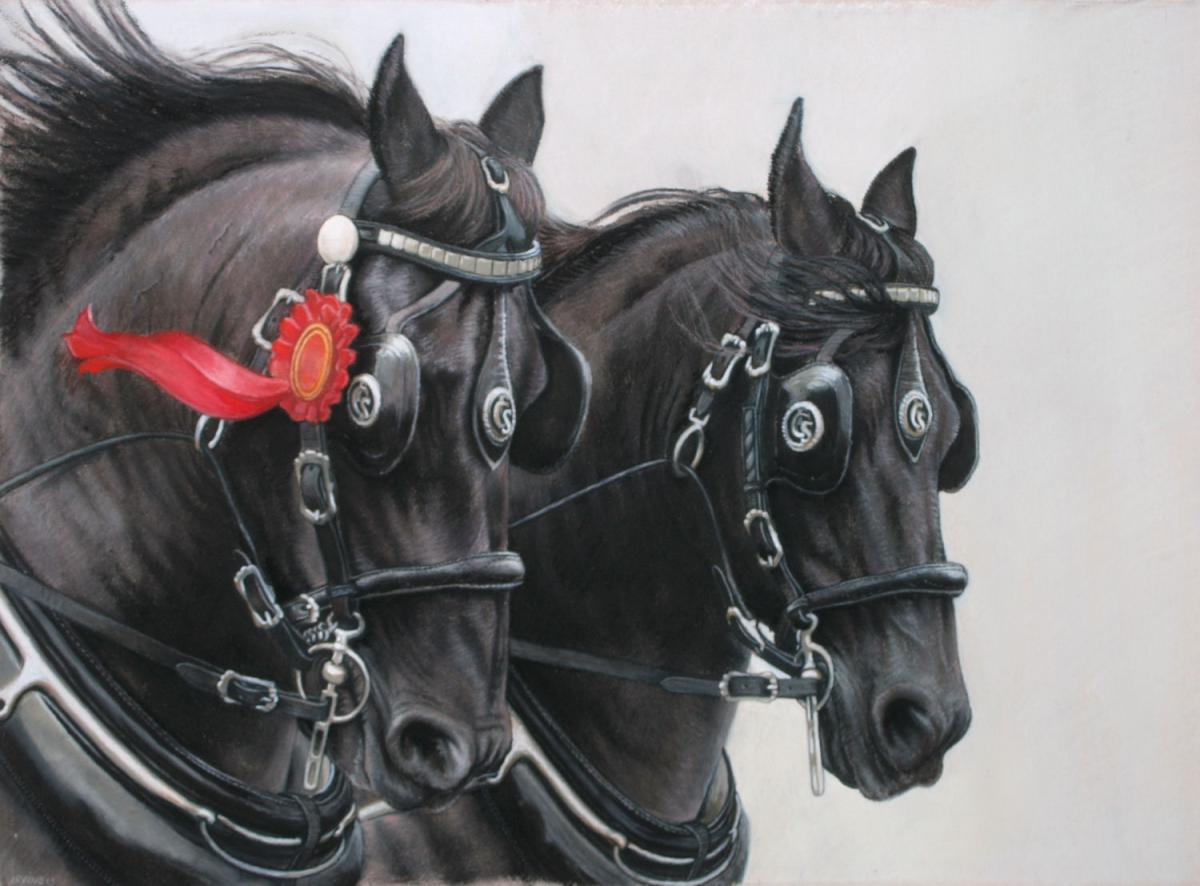 We have over 16 horses stabled at the Cribbs family farm in Essex including grey Hungarians and grey Gelderlanders as well as our magificent Belgian Blacks, providing the optimum personal choice.
he quality of our horses is an essential part of our presentation. All of our horses are carefully selected for their temperament, appearance and deportment so they look magnificent and add lustre to every occasion. We stable our houses at the family farm in Essex, giving them the constant caring and established routine that horses love and need to be their best.  Our horses are prepared under the expert eyes of both Peter Gibson our Head Coachman, and Stan Cribb whose inspirational passion for horses and carriages has been responsible for Cribbs pre-eminence in this field.
We have always believed that everything we do has to be done to the best of our ability and this applies equally to the horses in our care. To us, they represent the tradition of excellence we have created, and are an essential part of the future.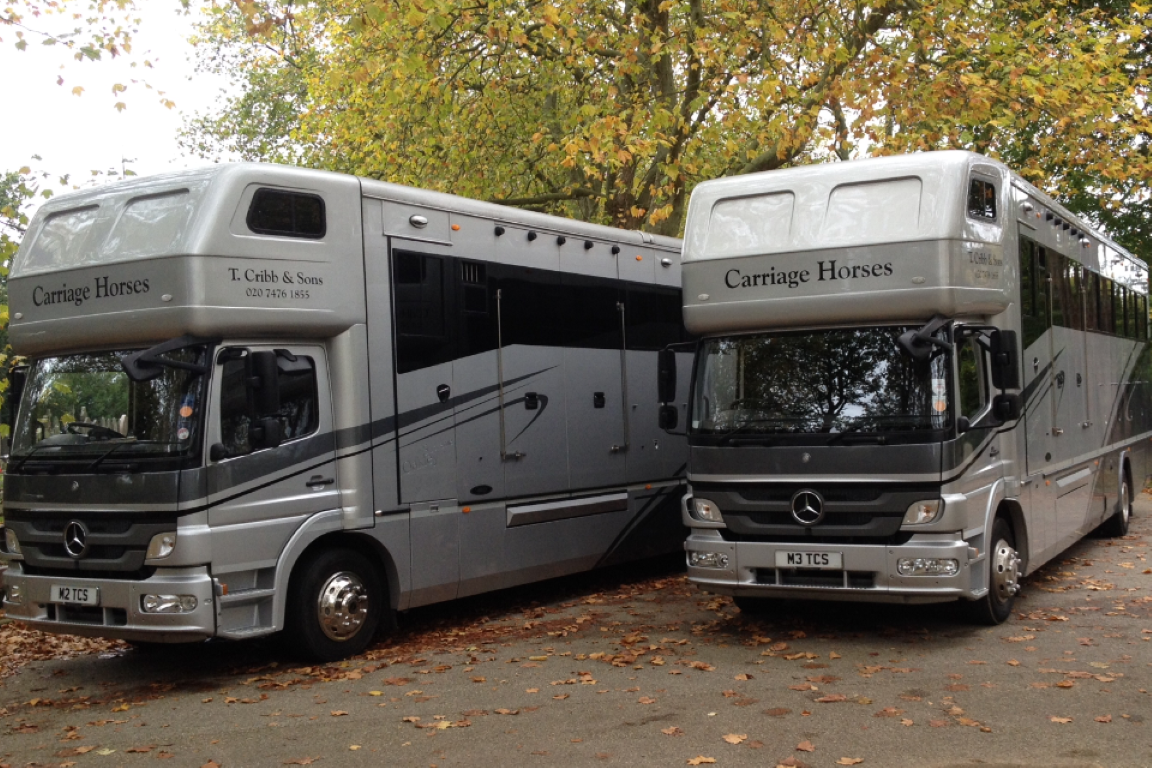 Horses and carriages are taken to your location in our own custom-designed transporters, built to our own exacting specification. You can meet our horses at our Navestock stables (Essex) where we also run 'experience' days and see more of them here by clicking on one of the links at the foot of the page.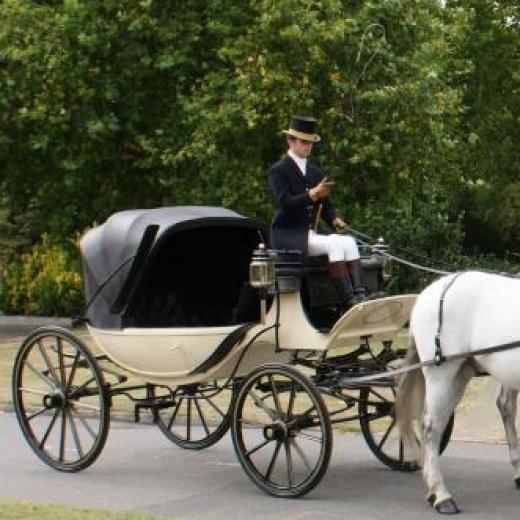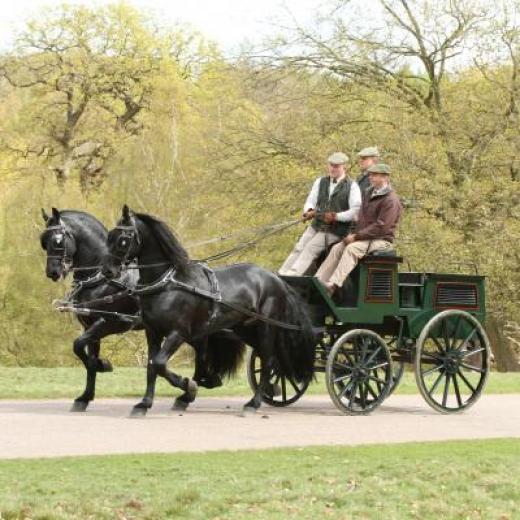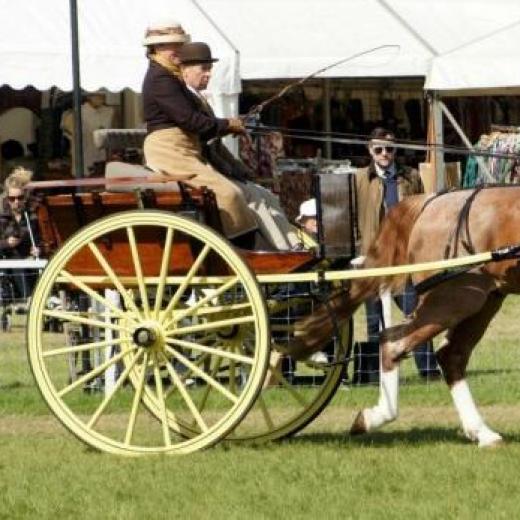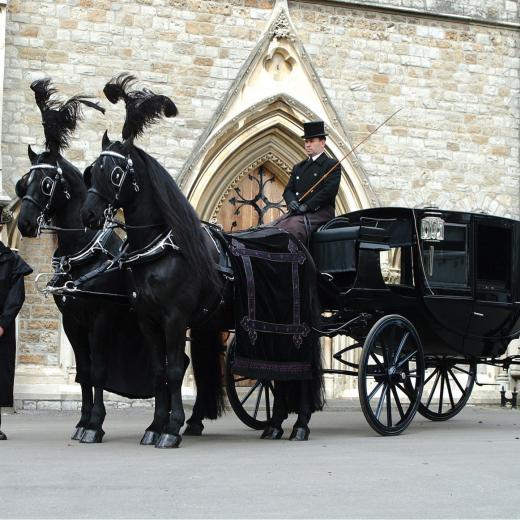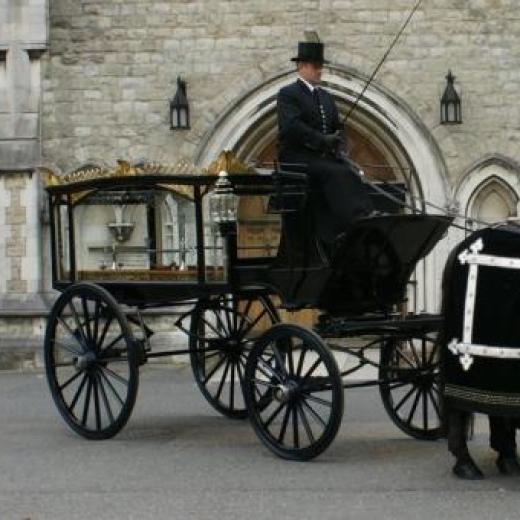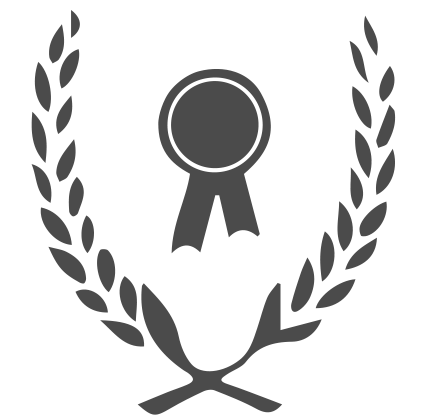 Award Winning
A continuing history of success in competitive carriage driving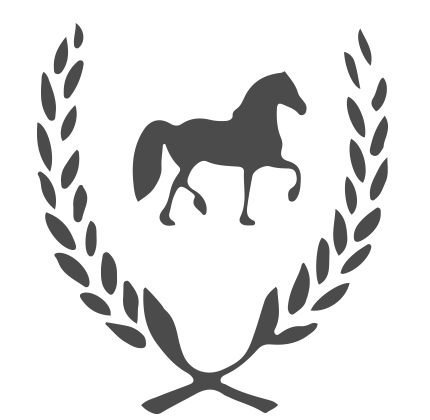 Personal
Bespoke service, perfectly tailored and perfectly delivered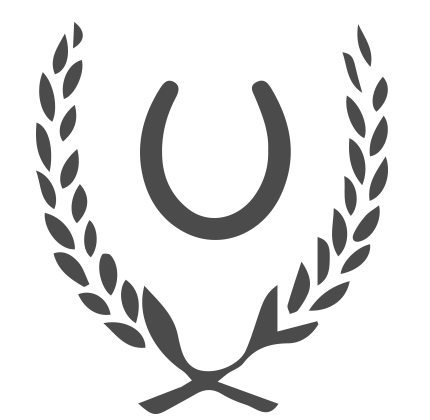 Care
Completely committed to service