Thomas Cribb classic carriages are perfect for special occasions. They bring style and elegance to weddings, proms, graduations, picnics, racing days, park drives, country rambles and glamorous days out. In fact, it's hard to think of any occasion that is not enhanced by a beautiful horse and carriage.
As well as personal hire these carriages are much in demand by companies and film crews who want authenticity as well as head-turning impact. 
 
Canoe Landau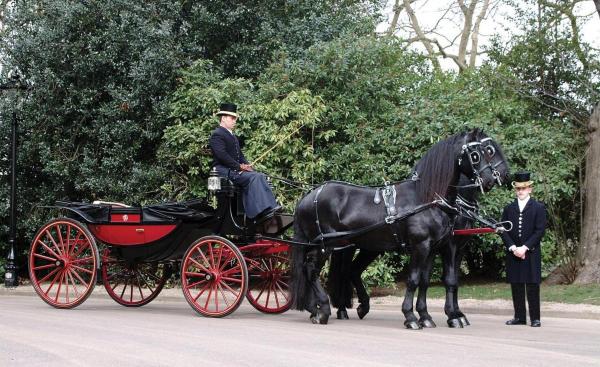 Absolutely perfect for weddings, glamorous days out and other special occasions, this Canoe Landau is a picture of elegance. The Landau was popular across Europe from the 18th century onwards and is featured in the Royal Family's collection of State Occasion coaches. The two folding hoods – one at each end – can be drawn up to provide excellent weather protection, whilst side windows in the hoods still allow the occupants to enjoy the views. The coachman is on an elevated front seat, with up to four passengers in the main body. The carriage can be pulled by a pair of horses or a team of four.
| | |
| --- | --- |
| Built: | 1880 |
| Colour: | Maroon & black |
| Trim Details: | Gold & red lining |
| Upholstery: | Buttoned maroon leatherette |
| Special Details: | TCS motif on doors and covered step treads. |
Town Coach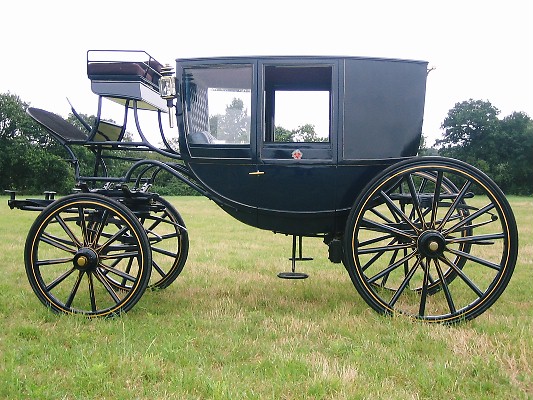 Familiar to everybody from period film and television productions, the town coach captures the romance of the open road. This imposing and fully original carriage does not disappoint. Perfect in every detail from the bevelled glass windows through to the rear footman's platform and  turned brass handle it is a joy to see and a thrill to experience. The Town Coach is suitable for a full size pair or team of horses and carries four passengers in comfort.
| | |
| --- | --- |
| Built: | 1905 |
| Coachmaker: | T Hammond & Co of Paddington, London |
| Colour: | Navy blue with gold coaching lines |
| Trim Details: | Interior in buttoned light blue leather with maroon carriage lace |
Delivery Brougham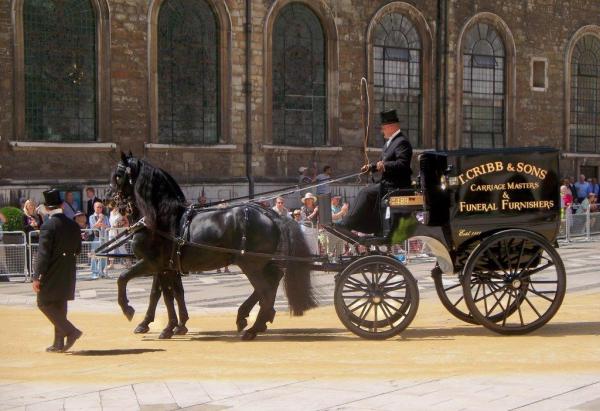 Once a common sight in London for trade deliveries this functional style of carriage is now an eye-catching curiosity. Beautifully restored and pulled by horses 15 hands and over, the London Van creates an ideal and memorable centrepiece for company promotions. 
| | |
| --- | --- |
| Built:   | 1887 |
| Colour:  | Black with blue lining |
| Upholstery:  | Black leather |
Park Drag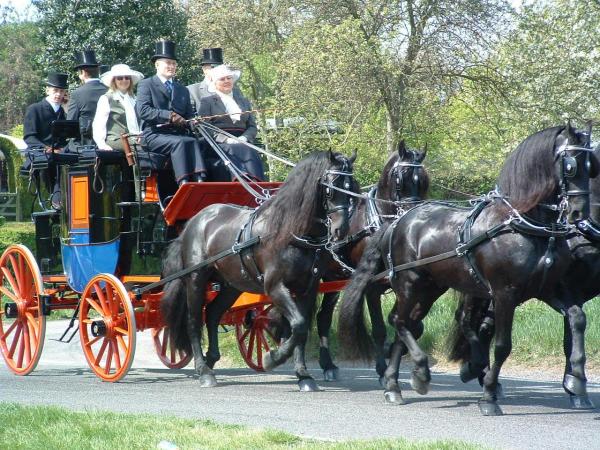 Recreate the elegant lifestyle of days gone by in this beautiful coach built 130 years ago. Park Drags were designed for the personal use of the Victorian upper classes for attending sporting events such as polo matches, horse racing and cricket. Pulled by a team of four and with seating for 6 passengers the Park Drag was seen as a way of displaying wealth and sophistication to the world. Today it is as eye catching and sophisticated as ever.
| | |
| --- | --- |
| Built: | 1885 |
| Coachmaker: | Holland & Holland of London |
| Colour: | Glossy black, mid blue & red |
| Trim Details: | Melton cloth interior in classic blue shade. |
| Special Features: | Elegant canoe shape |
Barouche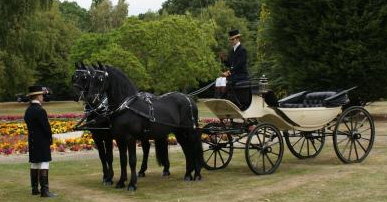 A superbly elegant style of coach favoured by our current Royal Family for many of their key public engagements. Popularised in the 19th century, the barouche fast became a favourite carriage choice for the summer months due to its open design with a hood that can be pulled back.  The carriage can be pulled by a pair of horses or a team of four and seats up to four people. To see and be seen, this carriage is a perfect choice.
| | |
| --- | --- |
| Built: | 1886  |
| Coachmaker: | Thrupp & Maberley |
| Colour: | Cream with elegant black trim |
| Trim Details: | Black leather buttoned upholstery and leather hood. |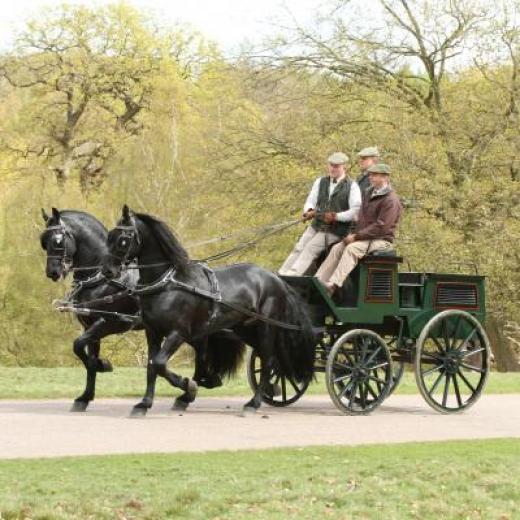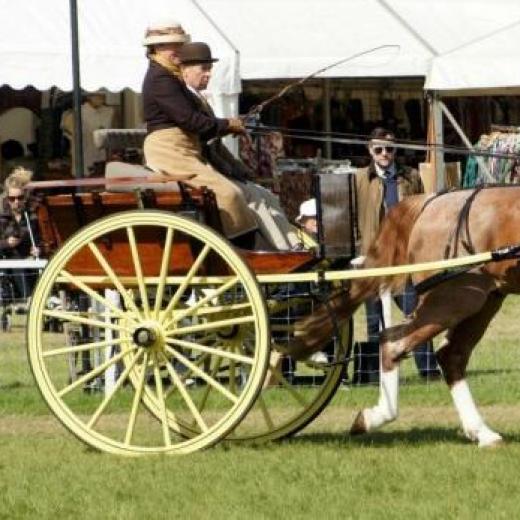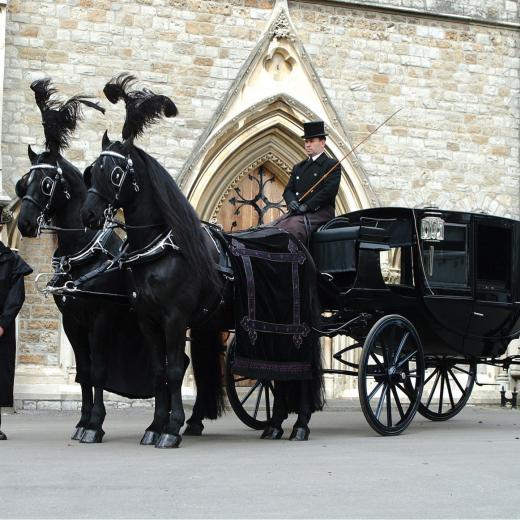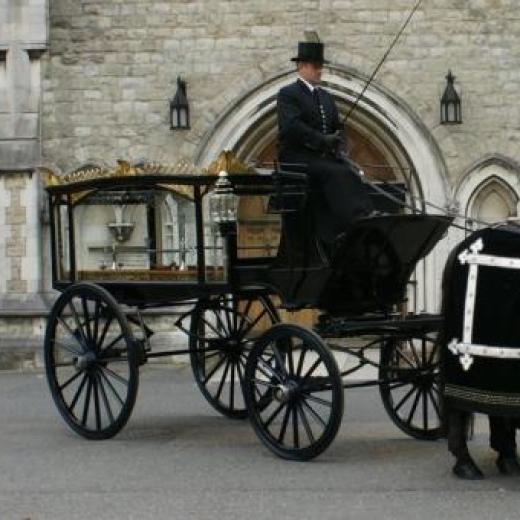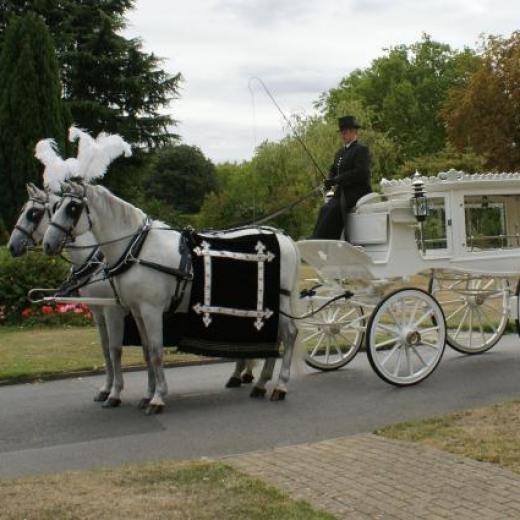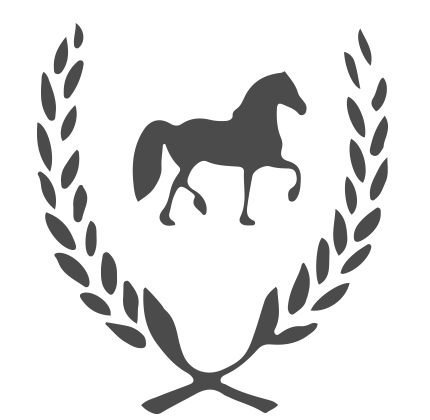 Personal
Bespoke service, perfectly tailored and perfectly delivered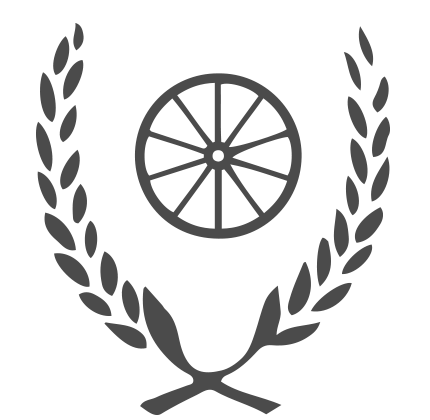 Authentic
Original 19th century carriages lovingly restored in every detail

Luxury
A singular experience for special individuals