Bespoke service, perfectly tailored and perfectly delivered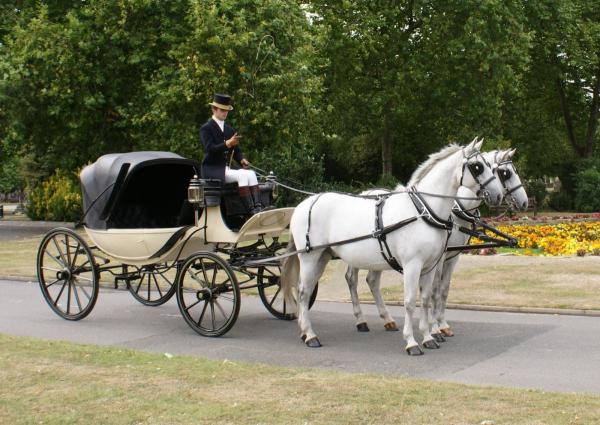 Think of romantic weddings or impressive funerals and very often the image of a horse drawn carriage will be centre stage. But our classic and original carriages are hired for all sorts of reasons by all sorts of people.
Earlier this year the rock group Darkness hired one of our mourner's carriages to make a suitably dramatic entrance to a premiere. As the paparazzi flocked to take pictures the stretch limousines of the other celebrity guests suddenly all seemed like a dull choice.
Another client, a master gardener, hired one of our flat-bed carts to form the centrepiece to his display at this year's Chelsea Flower Show. Strewn with wild flowers and herbs it hosted a glass case containing a precious and historic book on herbs which attracted hundreds of admiring viewers.
Imaginative parents who want to help their children celebrate school and university graduations in a more stylish way are opting for horse-drawn carriage in place of limousines.  Choose a carriage to suit their personality – our choice is enormous enough to cater for every youthful taste.
For new parents, our barouches and landaus make a beautiful and photogenic way to celebrate your child's christening. By combining several carriages the entire christening party can travel to and from the church in enviable style.
Destination Management Companies as well as individuals commission our historic carriages and award winning drivers to create bespoke tours of British landmarks and the countryside. For overseas visitors it's a uniquely authentic experience they simply can't have anywhere else in the world.
Stately homes can use our carriages to add an extra special attraction to their visitors – touring the grounds in the same way as the upper classes once did and in exactly the same carriages adds a whole new dimension to the visitor experience.
And let's not forget that romance does not have to begin or end with the wedding day ... a private champagne picnic in a horse drawn carriage creates a romance that will last forever.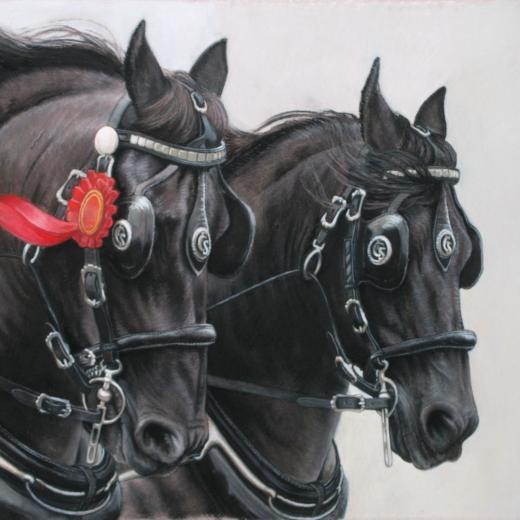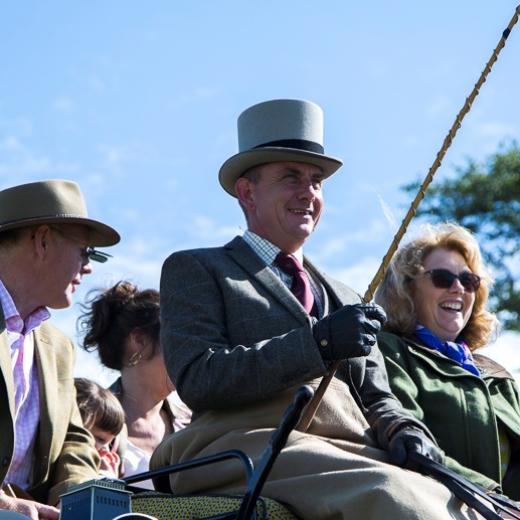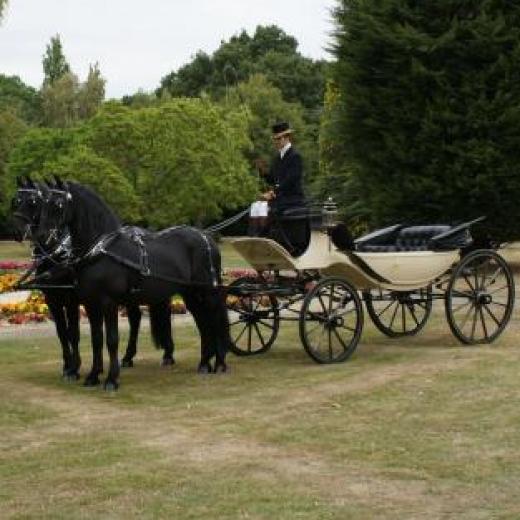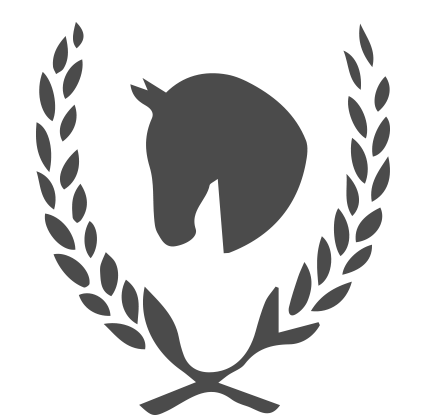 Family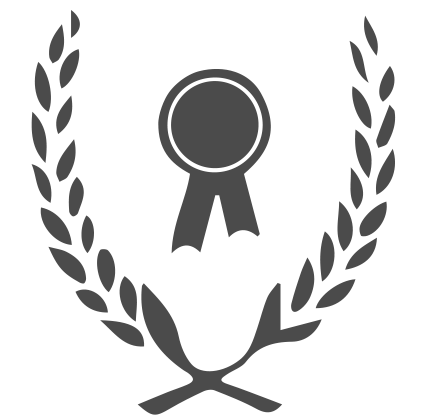 Award Winning
A continuing history of success in competitive carriage driving   

Thoroughbred
Over a century of fine breeding